AVAILABLE BOOKS
The Abundant Life: Practical Theology for Abundant Living
by Darrell Ahrens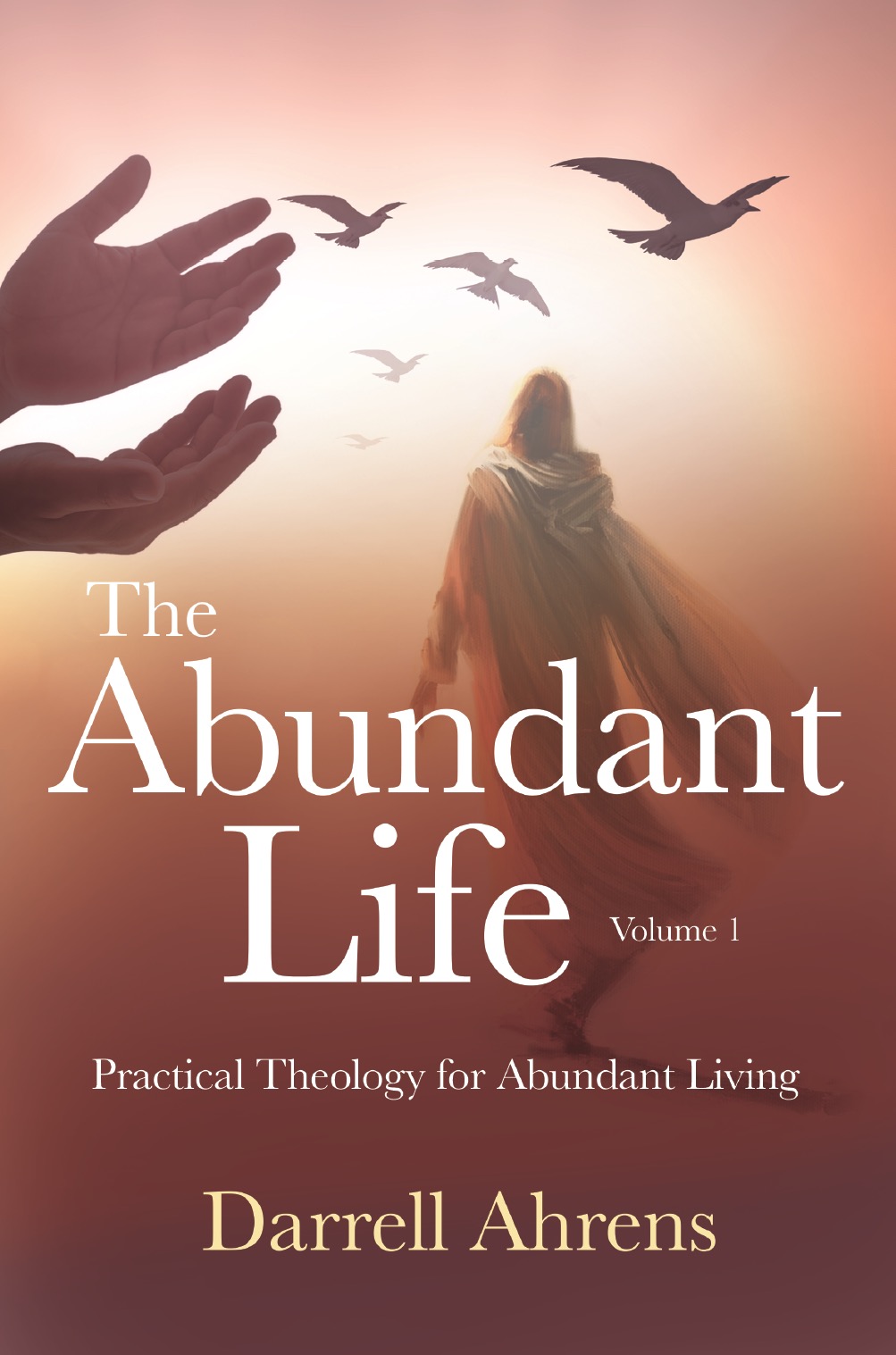 Synopsis
How would you describe the Abundant Life?
Some would describe it from a financial perspective. Some would describe it from the perspective of power and influence. Some would describe it from the perspective of health and well-being.
The Abundant Life: Practical Theology for Abundant Living is a carefully curated collection of sermons delivered during the author's time as a pastor, it is intended to contribute to the readers' understanding of the Abundant Life Jesus offers and will assist them in their journey toward a blessed life.
Excerpt
Jesus said that He came so that we might have life and have it abundantly. He made it clear that the only sure foundation for the Abundant Life is the good, sound theology of the Word of God, Holy Scripture, and a living faith relationship with Him. And the more we know and live that Word, the deeper that relationship with Him, the more abundant life becomes. As the saying goes, "A Bible that is falling apart from use, usually belongs to a person who is not falling apart."
When such a life on this earth is ended, and the person goes to heaven into everlasting glory, God and people will say of it: "This was a life well-lived; this was a life with a lasting legacy; this was the well-governed life; this was the abundant life." It is my hope and prayer that the messages in this book might have some small part, or perhaps a greater than small part, in contributing to the readers' understanding of the abundant life. As Jesus said, He came and went to the cross, and rose again, so that we might have the new life, the blessed life, the well-governed life, the abundant life. Goodreads Amazon

Library Thing Submit to RP
All In!
The Atlantic Standup Paddle Crossing - 93 Days Alone at Sea
by Chris Bertish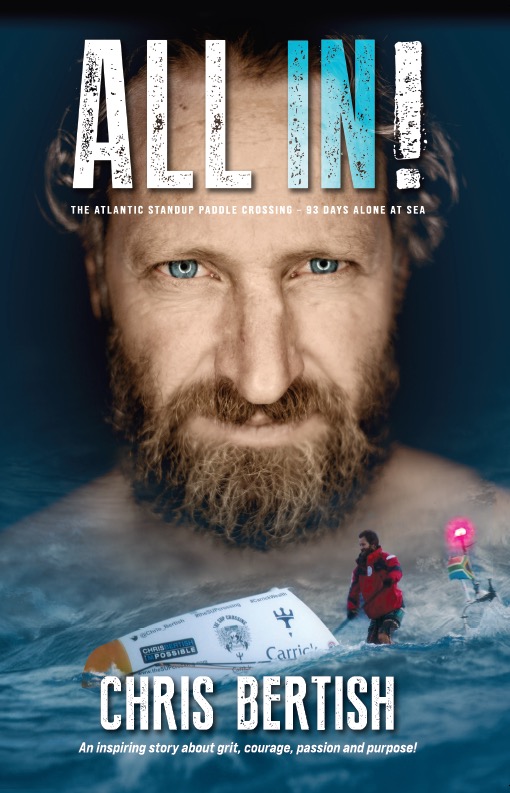 In 2017 Chris Bertish became the first person ever to SUP across any ocean. Defying all odds, he paddled 7500 kilometres solo, unassisted and unsupported, for 93 days across the Atlantic Ocean, from Morocco, Africa to Antigua in the Caribbean. During three months at sea he was targeted by great white sharks, towed by a giant sea squid, capsized multiple times and surfed down 10-meter waves (as challenging as anything he had faced in any of Mavericks Big Wave Surfing Championships).
Synopsis
All In! documents the incredible journey of one man, driven by passion and powered by a purpose greater than himself to give back, inspire millions and achieve what everyone told him was simply impossible. It will get you motivated and inspired to go "All In!" on your own personal journey and achieve anything – even the seemingly impossible!
Whether your goal is to head up your department, reach a seemingly impossible sales target, attain a tertiary degree, achieve your first ever 5 mile, triathlon, or just have your best year ever… this book is for you and will change your life.
This edge-of-your seat story will help you clarify your objectives, anticipate and adapt to change, persevere through any challenges life throws at you, and stay resilient and focused to emerge triumphant. Goodreads Amazon

Library Thing Submit to RP
Fortunes of War - Revised Edition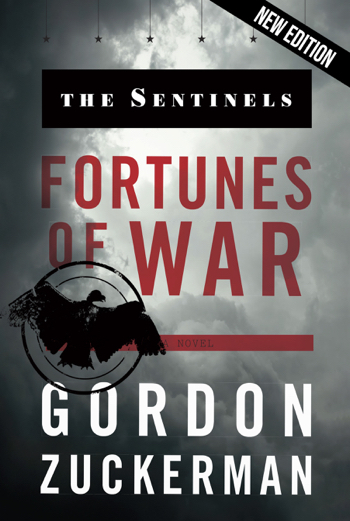 Audiobook Teaser Goodreads Amazon

Library Thing Submit to RP
---
Operation Overlord: A Tommy Collins Adventure
by Francis Moss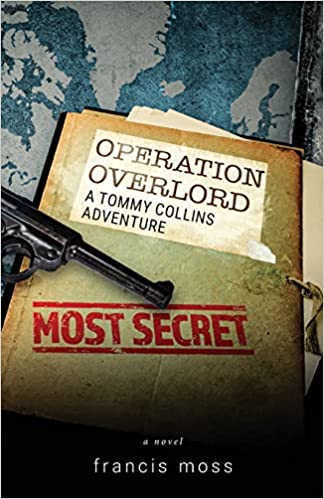 "This entertaining and suspenseful WWII novel will engage even the most reluctant reader! The story charmed me right from the start, and the action never let up. Tommy is a fabulous character, and it's a treat to experience Operation Overlord alongside him and his noble desire to help save his country from the Nazis. Highly recommend this excellent adventure for kids and adults alike!" ~ Libby McNamee, Author of Dolley Madison & the War of 1812
Synopsis
Royal Naval Lieutenant Commander Lawrence Collins takes his son Tommy with him to Southampton for Most Secret work in the days before the Normandy invasion. Tommy is sometimes wrong about things, but he usually—make that always—thinks he's right. Exploring Southampton, Tommy meets Annike, a Kindertransport Dutch girl whom he mistakenly thinks is a German spy. Despite this comedy of errors beginning, Annike and Tommy become friends and on the day before the Allied invasion of France, they risk their lives and discover Nazi spies plotting to reveal the invasion plans. Goodreads Amazon

Library Thing Submit to RP
---
Clear the Space... Feel the Rush
Declutter and Organize Body, Mind, and Stuff So the Real You Shines Through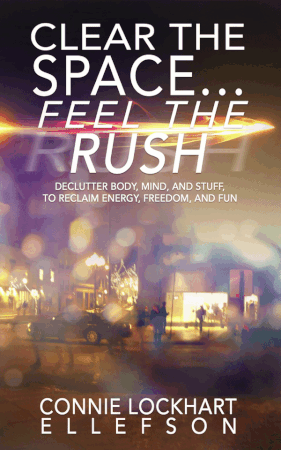 Preview
by Connie Lockhart Ellefson
The Hidden Cost of Clutter in Our Lives
Whether physical, emotional, or possessional, clutter takes up space in our psyches and calendars we can reapply to living a more creative, energetic, and fulfilling life.
While the idea of decluttering and downsizing appeals to many of us, it remains an elusive goal. Marie Kondo is credited with creating a movement around the 'Life-Changing Magic' of decluttering.
Clear the Space, Feel the Rush expands far beyond Kondo's work. Author Connie Lockhart Ellefson shows how decluttering can be accomplished not only with our belongings (our "stuff"), but with our thoughts and emotions, and our bodies, as well.
Connie shares how her 'decluttering' journey ultimately led to a life of enthusiasm, enjoyment, and lightness. She discovered you can approach decluttering from any of several directions, not just your possessions. Progress in one area positively impacts the others, and the resulting rush of energy not only allows the real you to emerge, but has exhilarating effects on your mental and physical health.
This book is about a paradigm shift and reveals how we can solve so many of our problems by letting go of what weighs heavily on us.